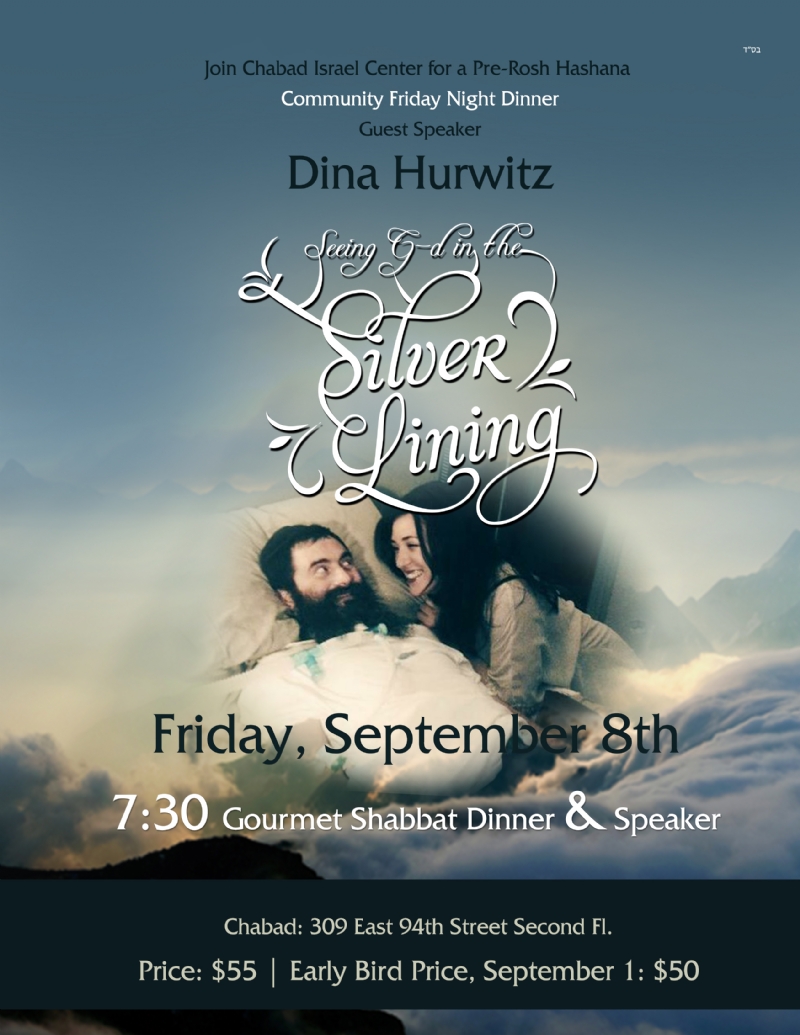 Reserve Online
Dina & Yitzi Hurwitz' story is a love story.
The parents of 7 beautiful children, Dina is the proud, loving wife of ALS stricken Rabbi Yitzi Hurwitz. Through this unexpected journey, Dina has given hope, Emuna and Bitachon to thousands, as she shares lessons from heartbreaking experiences & hardships, to hope.
The story of Dina, Yitzi, their entire family and their worldwide community of friends will leave your audiences captivated, inspired and grateful for the lives they lead. She is a testament to the strength of the human spirit, and gives voice to those who face adversity every day, who think they can't survive it.
Somehow, they will.
Host Committee:
Karin & Offer Saltoon
Irina & Meyer Naftoli Stock
Stave & David Elgrabli
Esther & Itay Gamlieli